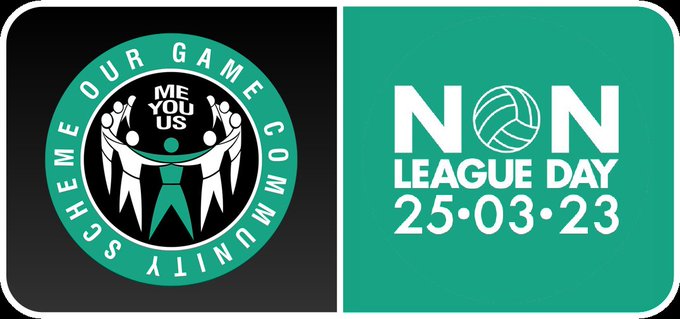 NON-LEAGUE DAY 2023
Saturday 25th March 2023 - Non League Day
Non-League Day 2023
This Saturday sees the return once again of Non-League Day for the fourteenth year, and Durham County FA are urging all supporters of football to follow it!
Non-League Day was set up by James Doe in 2010 as a social media experiment, after being inspired by a pre-season trip to Devon to watch Queens Park Rangers play at Tavistock.
It has now grown to become an annual part of the football calendar, backed by Premier League and Football League clubs, MPs, celebrities, media organisations, charities and most importantly the non-league clubs themselves and the fans who turn up on the day.
Always scheduled to coincide with an international break, Non-League Day provides a platform for clubs to promote the importance of affordable volunteer-led community football while giving fans across the country the chance to show support for their local non-league side.
Many non-league clubs are almost exclusively volunteer run, with money taken at the turnstiles often funding thriving youth set-ups, projects and facilities which are of benefit to the whole community.
The level of skill on offer at non-league grounds might not be the same as that at the Etihad Stadium or Stamford Bridge, for example, but there are other sides to the experience, from which the smaller club will always win hands down.
Whether you're a Premier League or Championship fan without a game, a League One or League Two supporter who can't make an away trip, or just someone who is curious about what their local club has to offer, there is sure to be something to interest everyone.
All over Durham there are ties in the Non-League pyramid taking place.