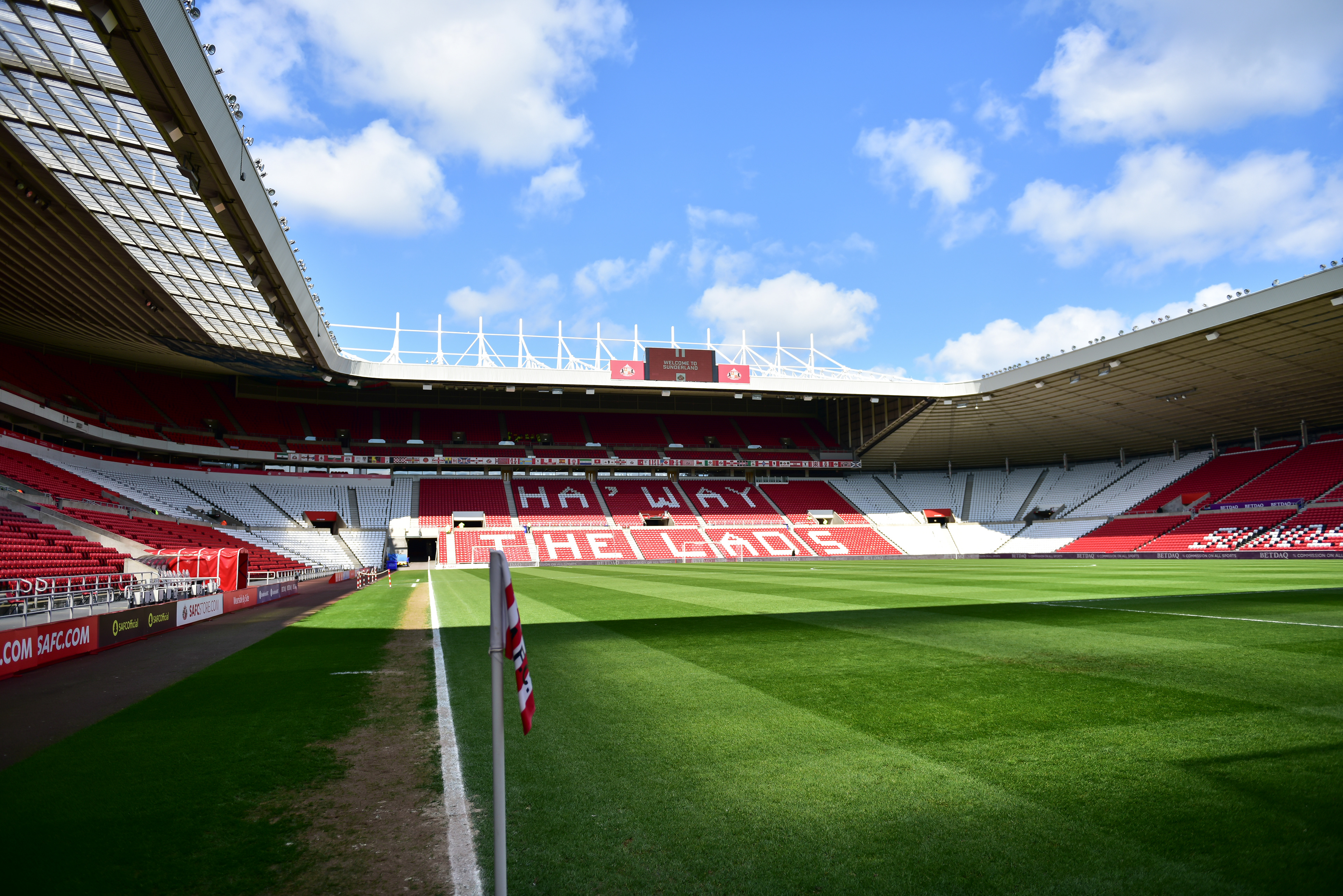 DURHAM COUNTY FA FRANK PATTISON CHALLENGE CUP FINAL 2023
The final will take place at the Stadium of Light on Wednesday 3rd May 2023 at 7:30pm
SAFC & DURHAM CFA PARTNERSHIP GOES FROM STRENGTH TO STRENGTH -2023 Durham Challenge Cup Final to be staged at Stadium of Light
The last final played at the Stadium of Light in 2019 proved to be a huge success and provided a great experience for the players, management, committee, and supporters of the two finalists.
This season's final will be between Hebburn Town FC of the Northern Premier League East and Spennymoor Town FC of the Vanarama National League North. The final will take place at the Stadium of Light on Wednesday 3 May at 7:30pm, with ticket details to be confirmed shortly.
Durham County FA CEO, John Topping, said: "The Durham County FA has a strong partnership with our senior club, Sunderland AFC, with both organisations helping each other provide development and opportunities to many. We are excited by the opportunities that lie ahead for football in our county as we work together more and more closely.
"We are absolutely delighted that Sunderland AFC has agreed to host the final once again. This further endorses the club's commitment to grassroots football and the wider community. To play at such an iconic venue is the dream of all players outside of the professional game and is a massive boost for the County FA and the competition.
"This gesture is further proof that our senior club is committed to working in partnership with the County FA. In turn, we recognise the benefits to football in the county from us helping Sunderland AFC be successful in its attempts to reach as wide an audience as possible for watching league football."

Sunderland AFC's Academy Manager, Robin Nicholls, said: "The role of the County FA is vital in the growing and enhancing of football within our region, at every level. We are hugely appreciative of the support they offer us as a club and of the hard work of John and his team.
"We are delighted to be hosting the final at the Stadium of Light again."
The historic competition began in the 1883-84 season, when Sunderland AFC were the inaugural winners. The club has subsequently won the competition on 23 occasions, the last being in 2008, when a young side, including Academy graduate Jordan Henderson, defeated Gateshead FC.