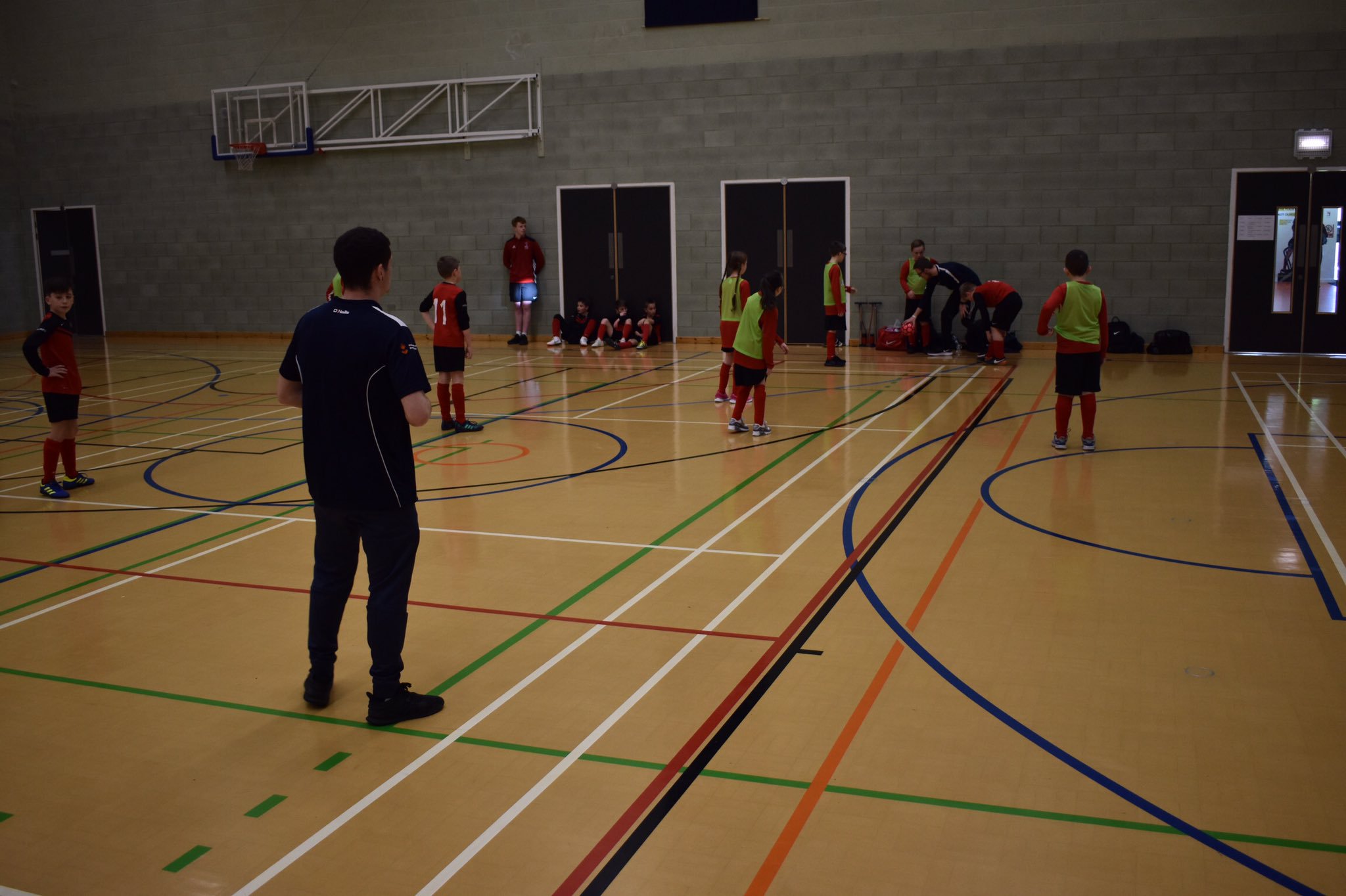 Futsal Festival a hit with local primary schools
Durham FA supported the delivery of a Futsal Festival in partnership with Sunderland University on 16th January 2019.
The event saw four Sunderland Primary Schools attending, bringing 40 Year 6 children with them to experience futsal for the first time. Schools all had the chance to play 2 games of futsal and receive from coaching to develop their understanding and learn key skills in this increasingly popular format of the game.
Pupils also took part in a leadership workshop where they discussed the qualities of a sports leader, before designing their own game using a variety of equipment and delivering the game to their peers. One pupil said: 'I liked learning how to play futsal and will try and be a good sports leader in my own School by organising games for my friends'

The event was staffed by 15 volunteers from Sunderland University who were undertaking Physical Education and Sports Coaching or PGCE courses, with the hopes of going on to become Teachers in the future.
Matthew Egan, Physical Education and Sports Coaching student, said:
'I learnt a new sport and the rules for futsal; furthermore I got the chance to referee the game which also gave me more knowledge and more hands on experiences in a sporting environment.'
Kayleigh Appleton, PGCE student, said:
'It was amazing to get involved with such a rewarding day. Putting new knowledge into practice and giving something back to the community. It was enjoyable, engaging and worth giving up my own time for.'

For further information about Futsal please contact Laura Pye, Football Development Officer (Leadership & Futsal) on T: 0191 3872928 (Option 4 then Option 5) or E: Laura.Pye@DurhamFA.com